Motorcycle Riding Safety Guide




Editorials on avoiding motorcycle accidents
Personal Protective Equipment
When accidents happen, your health and even your life may very well depend on what gear you choose. It's a good idea to put some thought into the materials, quality and protection of the gear you wear. Let's take a look at the basics.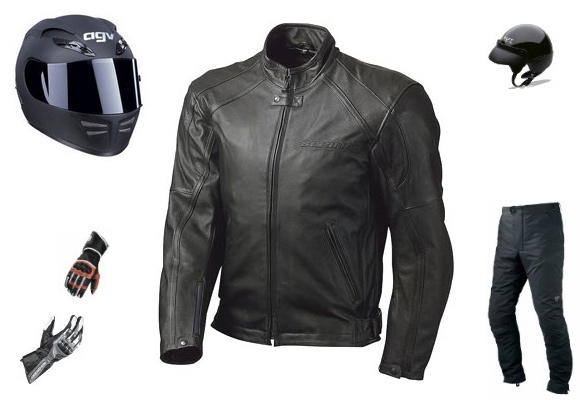 The helmet

Protect your head! This goes without saying. Although 3/4 and 1/2 helmets are available and quite legal in most countries, the full-face helmet offers the most protection, as the jaw is vulnerable in a crash situation. Also, it is important to consider and carefully choose the type of material when it comes to your safety gear. Traditionally there are two main types: plastic and fiberglass, and most recently carbon fiber helmets...
More Motorcycle Safety Editorials
The Hurt Report




Motorcycle Accident Cause Factors


By Harald Holm, Bikez.com. Posted on March 29th, 2009.

In 1976 the Department of Transportation's National Highway Traffic Safety Administration initiated a motorcycle safety study which was published in 1981. The study was named after its primary researcher...



How to prevent accidents




General Motorcycle Safety Tips


By Harald Holm, Bikez.com. Posted on March 29th, 2009.

A skillful rider knows that there is always more to learn, always something to improve in one's own riding skills. Here are some tips that apply both to beginners and can be a good idea to repeat for experienced motorcyclists as well.



Tips on locks, alarms, parking and test rides




Secure your Motorcycle against Theft


By Harald Holm, Bikez.com. Posted on March 29th, 2009.

For many bikers the motorcycle is a tool for commuting, a practical transportation device. For others it's their baby, their better half, a manifestation of their personality or even the meaning of life. If you are not downright traumatized by the experience of getting your motorcycle stolen, you are at best left with loads of paperwork and likely loss of money.



Information sources and organizations




Where to Learn More about Safe Riding


By Harald Holm, Bikez.com. Posted on March 29th, 2009.

Becoming a safer rider should be a primary concern for us all. Thankfully there are several safety organization web sites and other resources on the Internet that provide guides and other materials that can help us become safer riders.


Motorcycle Safety Ranking
The motorcycle safety ranking is based on our visitors' rating of each motorcycle on a scale from 1 to 10. To rate a bike, find the bike using the left-hand menu and click the rating option.