Secure your motorcycle against theft




Editorial on avoiding motorcycle accidents by Harald Holm, Bikez.com
For many bikers the motorcycle is a tool for commuting, a practical transportation device. For others it's their baby, their better half, a manifestation of their personality or even the meaning of life. If you are not downright traumatized by the experience of getting your motorcycle stolen, you are at best left with loads of paperwork and likely loss of money.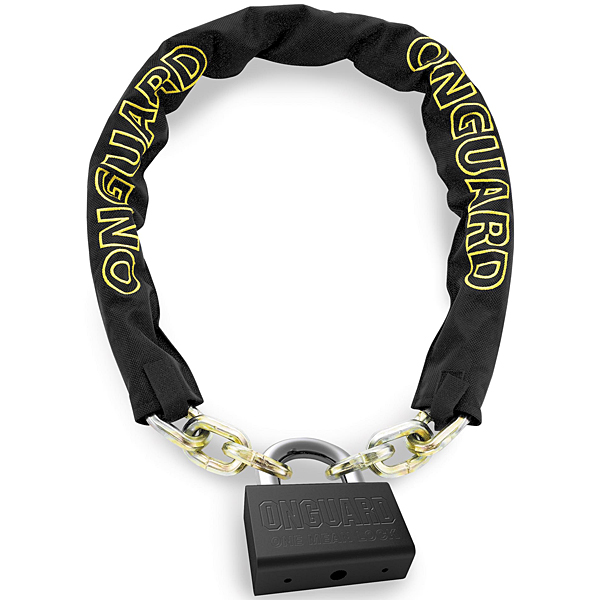 Picture by: OnGuard
There are several ways to reduce the chance of motorcycle thievery. Small measures can be taken, and quite often it's little things like a disc lock that make a potential thief decide to move on to the next bike:
Locks
The steering lock is a necessity. Locking the fork into position makes the bike harder to move. A disc lock is also highly recommended as a basic option for the bike. Invest some money in a good lock. It is a good idea to read comparison tests to pick out the one offering the most for the money. An even better option is to use a powerful U-lock and/or chain. It is recommended to use this kind of lock to attach your bike to a solid, non-moving object like a light post. This also gives you the option of locking your motorcycle gear to your bike. Note that chains should be locked tight to give the thief less area on which to perform cutting.


Alarms
Installing an alarm is highly recommended, preferably in a spot on your motorcycle that is difficult to access. Mark your bike properly to announce to a potential thief that this bike is protected by an alarm. An alarm with pager or text message functionalitys allows you to instantly be aware of potential dangers when you are not close enough to hear the alarm.


Parking
If you have access to a garage, use it. Keep the door closed, and it is also a good idea to cover the windows. There are special U-bolts available that you can fasten to the floor of your garage to give you an anchor for a U-lock or chain. A house alarm that includes the garage is also very effective. When not at home, be sure to park in highly lit and populated areas. Avoid parking in dark alleys or other spots where a thief can work in peace. A common and simple way to steal a bike is to simply lift it into a truck bed. Make sure to park where a truck cannot be parked in front of the bike and thus conceal the illegal activity. Some also find that using a motorcycle cover helps reduce attention to the bike, whether you are not at home or do not have access to a garage.


Insurance
It is impossible to make your bike 100% theft-proof. Therefore, make sure that your bike is insured properly to avoid or reduce economic loss if the worst should happen despite your anti-theft preparations.


Test rides
Many people have lost their vehicle to thieves who pose as potential buyers. The thief shows up, borrows the bike for a test ride and never returns with it. At the very least you should take down the test rider's driver's license number. However it is also common for the test rider to leave an ID, credit card or similar in the owner's custody while out riding. Some sellers even get payment first and provide a money-back guarantee if the test rider is back with the bike within an hour. This is more hassle, but it could definitely be worth it, particularly when it comes to very expensive bikes.

Stay safe, and keep your bike secure!